With the extension of the Circuit Breaker measures, this means we'll be spending more time at home. Apart from spending time with family and hopefully picking up a new skill, one particular activity that we will all have in common during our downtime is binge-watching our favourite movies and televised series. If you've ran out of ideas on what to watch next, we've got you covered.
As you and your family stay safe at home, keep yourself entertained with the best 10 Netflix shows!


1. The Platform (2019)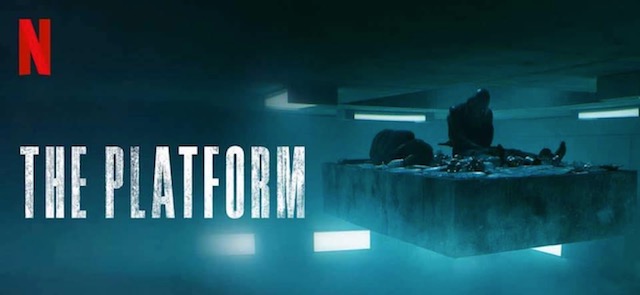 The Platform is a Spanish science fiction horror-thriller film that features a Vertical Self Management Center, a large tower with residents on each of its 200 floors. A system is set whereby the residents will switch at random and they are fed via a platform that will slowly descend to the lowest floor. This essentially means that each individual – except for the one at the very top – will eat the leftovers from the previous floor levels. The selfishness and greedy nature innate to humans is expounded, exposing the desire to hog resources and stay at the top of the social strata. This is a compelling story that perfectly reflects human nature, and one that most viewers have interpreted as a metaphor for capitalism.


Genre: Science Fiction, Horror, Thriller, Drama
Certification: R21
Status: Completed


2. The Other Side of the Wind (2018)

If you're a diehard cineaste or one who merely wishes to dive into an unconventional film, Orson Well's The Other Side of the Wind is a movie you'd want to consider. The movie follows an ageing film director who, despite having reached the remaining day of his life, is hosting a screening party for his uncompleted latest project. This mockumentary took 40 years to develop, with production and shooting starting as early as 1970. With complexities plaguing the production till Welle's death in 1985, filming finished and was later premiered on the world stage at the 75th Venice International Film Festival in 2018. A satire of Hollywood and avant-garde filmmakers in the Western world, you wouldn't want to miss such a stunning masterpiece.


Genre: Satire, Drama, Comedy, Drama, Experimental
Certification: M18
Status: Completed


3. The Crown (2016)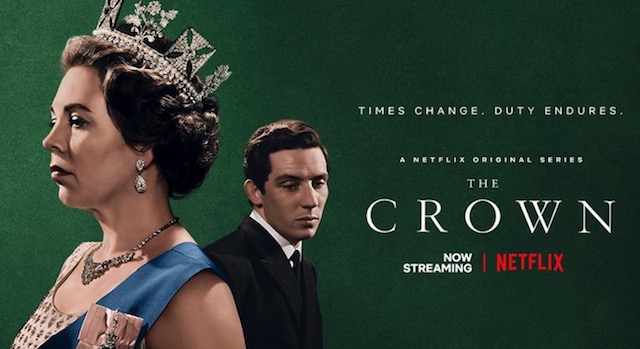 The British Royal family has always been an iconic family that many have their eyes on. Add a touch of cinematography, a talented cast, and an intriguing history of the family, and you'd have The Crown. The series follows Queen Elizabeth II, from when she was still a young child all the way to her reign into the 21st century. It was praised as a show for being historically accurate and was described as "TV's best soap opera" by British newspaper, The Telegraph. Its popularity does not lie as the show has continued and will span over 5 seasons in total. If you're one for politics, drama and sensational content, jump on the bandwagon and watch The Crown!


Genre: History, Drama
Certification: M18
Status: Ongoing


4. When They See Us (2019)

Even if you're not well-versed with American politics or societal norms, this is a good starting point to take a closer look at the racial discrimination that runs rampant in the country. When They See Us expounds on the apparent prejudice and racism the country has against its Black citizens, but in the societal and systematic sphere. Based on a true story, the show follows 5 male suspects that were falsely accused and convicted for rape and assault of a woman. An emotional yet beautifully depiction of the societal fabrics in America, When They See Us is a series to be remembered.


Genre: Biography, History, Crime, Drama
Certification: R21
Status: Completed


5. You (2018)

First premiered on the Lifetime TV network, You has easily amassed 43 million viewers on its first season's debut on Netflix alone, and we can see why. The series follows a serial killer who falls madly in love with his love interest, before quickly developing an extremely toxic and delusion obsession. As with most serial killers, these women will often meet unfortunate endings. It's an interesting series wherein you'd fall for the charms of the male lead as you watch him spiral down in his skewed worldview and murder people around him. Not a typical romance show you might be looking for, but it's a ride that you won't regret.


Genre: Crime Fiction, Psychological Thriller, Drama, Romance
Certification: M18
Status: Ongoing


6. Attack On Titan (2013)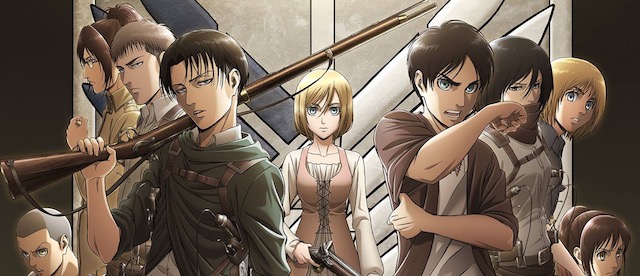 Anime, until quite recently, always had a reputation that its audience is primarily made up of kids. 'Cartoon' or not, the first 30 minutes into Attack On Titan will throw that preconceived notion out of the window. The story is set in an apocalyptic world where humanity is at the mercy of Titans, gigantic human-eating humanoid entities. The series follows Eren Yeagar and his friends joining the Scout Regiment to fight the Titans in order to reclaim the world back. It's a typical apocalyptic narrative – except it's not. Attack on Titan cleverly mixes both horror and terror seamlessly: the audience will have an intense desire to physically look away due to the appalling visuals but also glued to the screen due to its intriguing narrative. If you're looking for a show that can wring your stomach dry due to the anxiety and adrenaline, Attack on Titan is the series for you.


Genre: Action, Dark Fantasy, Drama, Adventure, Horror
Certification: NC16
Status: Ongoing


7. Prison Playbook (2017)

Prison Playbook is a Korean drama that follows the everyday life of Kim Jae Hyuk (played by Park Hae Soo ), a superstar baseball pitcher who ended up in prison after attacking a man who tried to sexually assault her sister. This 16-episodic black comedy series has climbed the popularity ranks in 2017. This is understandably so, once you notice the director behind the show – Shin Won Ho, who also directed the critically acclaimed anthology series, Reply. So be prepared to laugh till your stomach hurts one second, and wallow in your tears for hours the next. Despite its rather dark and sombre setting, the show manages to deliver a compelling story of friendships forged, hope and second chances. If you love the Reply series, then you're bound to love this too.


Genre: Comedy, Drama
Certification: NC16
Status: Completed


8. Spirited Away (2001)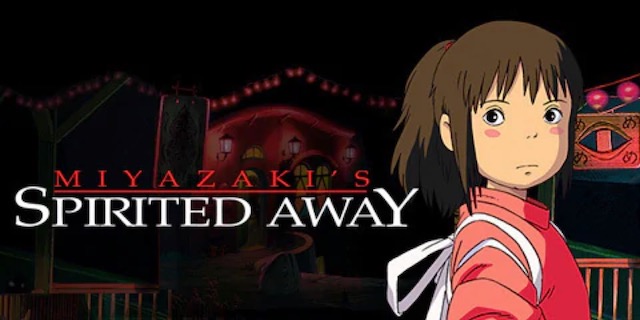 If you have yet to watch any of Studio Ghibli's films, you might be missing out! Known as one of Hayao Miyazaki's best works, Spirited Away tells a story of a girl who unwittingly entered into the world of Kami (spirits) when she moved to a new neighbourhood. We then follow her on her adventures as she worked to free herself and her parents from the spirited world. Whimsical and fun, the show has it's a show that will leave an imprint in your memory. Known as the best animated film up-to-date, give in to your inner child and get spirited away to a Japanese fantasy.


Genre: Adventure, Mystery, Fantasy, Family
Certification: PG
Status: Completed


9. Lady Bird (2017)

Who doesn't love a coming-of-age story? Ladybird tells us one which centres around a high school senior who not only has to deal with the complications of being an adolescent, but also one who has to deal with a strained relationship with her mother. Underneath the conventional arcs and tropes often used in coming-of-age stories, Ladybird has remarkably insightful and deep ideas which would require you more than one watch to discover and unravel them. A balanced mix of comedy and heartbreak, Ladybird will leave you feeling content and bereft all at the same time. Quoted from the film, "Don't you think they are the same thing? Love and attention?", it is a movie that's apt, especially when spending time at home with your loved ones during these tough times.


Genre: Comedy, Drama
Certification: M18
Status: Completed


10. Roma (2018)

Having won a number of accolades, including Best Foreign Language Film at the 76th Golden Globe Awards, Roma is not just any movie you'd want to dismiss. Set in 1970 and 1971, the movie portrays a life of a live-in housekeeper of a middle-class family. It's a moving and touching take on a personal story of the writer-director, Alfonso Cuarón, seeing as how the movie also takes place in the neighbourhood he grew up in, Colonia Roma of Mexico City. If you appreciate stories of ordinary people living their lives, but with an intimate and masterful delivery, you're guaranteed to fall in love with Roma.


Genre: Drama
Certification: M18
Status: Completed


We hope this list of Netflix shows will accompany you and get you through the dull moments during Circuit Breaker. We are also here for your needs during these challenging times – if you are in need of fast approval loans to help you get by financially, speak to our friendly loan advisors at QuickLoan Pte Ltd. We are a licensed money lender in Singapore that offers various loan packages for your needs.