As we spend more of our days at home, our cravings might be difficult to please. Fret not! Thanks to food deliveries islandwide, you too can enjoy your very own favourite Korean delicacies from the comfort of your own home. Stay home amid the COVID-19 situation, and start binging on your favourite K-dramas with the right appetite!
Here are 10 Korean restaurants offering food deliveries in Singapore to your doorstep.


1. Dosirak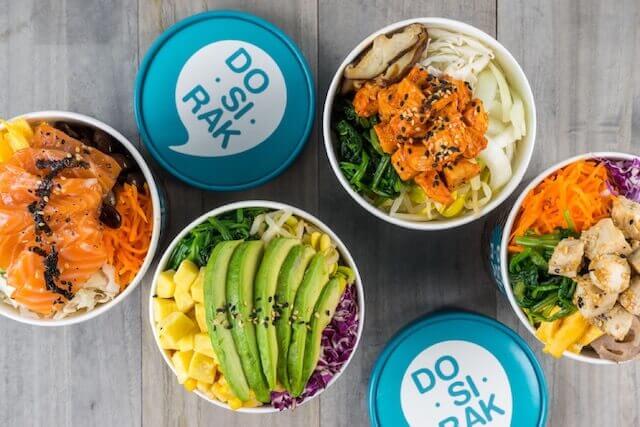 When it comes to fast and healthy Korean food, Dosirak should be your top call thanks to its blend of modern sauces and homemade kimchi. Placed in their little cups, you can find each fun tub perfect for mixing different flavours and fresh ingredients. Thanks to their inclusive, convenient and terrifically fast delivery, Dosirak is sure to whet your appetite and set the hearts of modern consumers alight. Check out their social media for delivery specials and discount codes you can use on your next order!


Website: https://shop.dosirak.com.sg


2. Burger+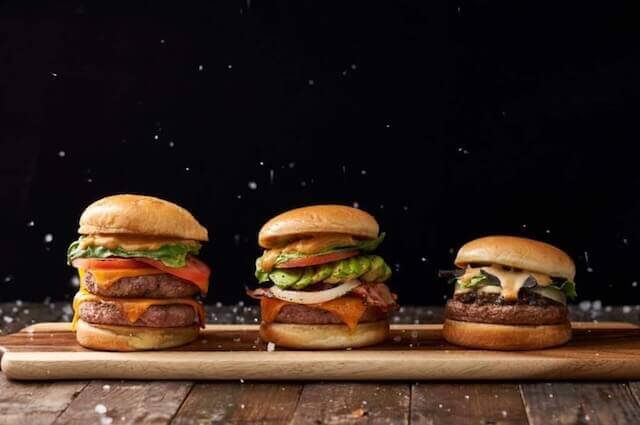 Delicious, tantalising, tasty. No matter which word you choose to describe the burgers found in Burger+, you'll find yourself getting a whole new Korean and Western influence with a twist! More than just any other fast-casual burger restaurant that you can find in Singapore, Burger+ offers Korea's broad and deep food culture, without dismissing any authentic Korean flavours. You can find all of their made-to-order dishes online with the highest food quality possible to satisfy those Korean cravings!


Website: https://burgerplus.com.sg/order-now


3. Captain K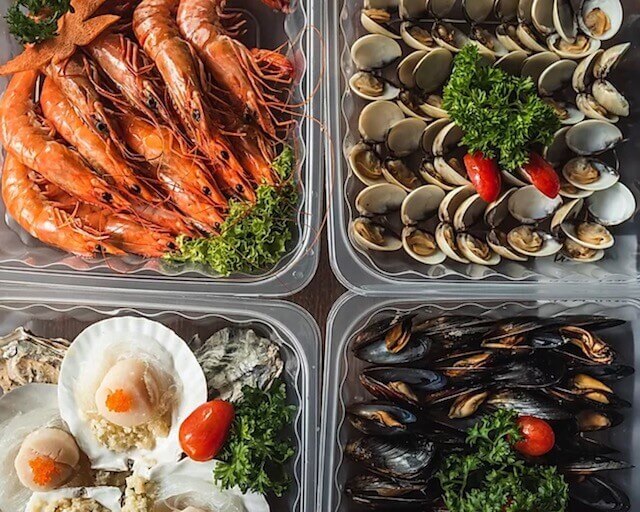 In collaboration with En Sushi, online ordering is now available through Captain K's website! As Singapore's first and only seafood tower featuring premium Korean dishes, meals and amazing dining experience, you'll be able to experience it all at home. With delights that are catered to seafood lovers and an abundance of Korean meals such as bibimbap, cheesy bacon kimchi fried rice and much, much more! Order now for a heartwarming seafood feast that you don't want to miss.


Website: https://www.captaink.sg/online-ordering


4. Jinjja Chicken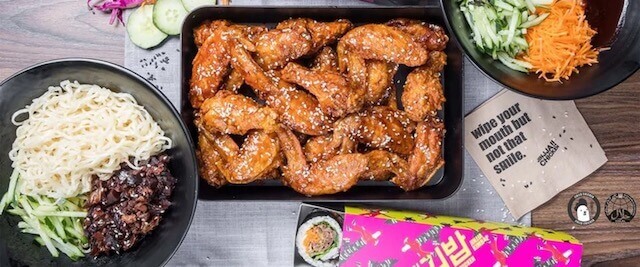 What happens when you mix fast food with Korean food? Jinjja Chicken is your answer! With up to five different outlets located islandwide, you too can find Halal-certified Korean-style fried chicken delivered straight to your doorstep! Not only that, but you'll also be able to indulge in their street food mixed with Asian staples such as rice and noodles. If you aren't sure what to pick, then their signature Jinjja Wings and Tofu Bibimsalad are worth a try!


Website: https://jinjja-chicken.oddle.me/en_SG


5. 8 Korean BBQ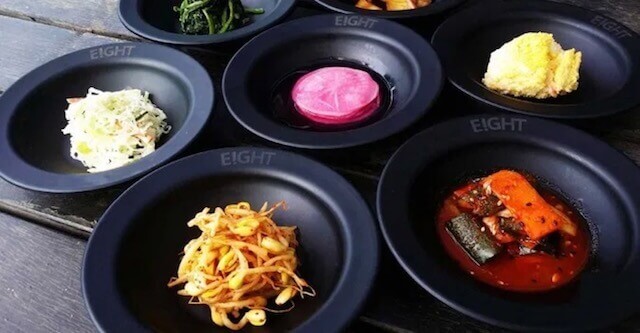 Korean BBQ food is perhaps best served in a chic industrial setting. While that is temporarily not possible, 8 Korean BBQ ensures that you'll be able to continue enjoying their premium BBQ meats with a wide array of flavours – with a minimum spend of $80 for islandwide delivery. Their range of beef includes the Japanese Wagyu, the USDA Prime and the Argentinian Grass-Fed, famed for their excellent chewing texture. Order from their BBQ set and let your family dine in with flavours upon flavours of Korean goodness!


Website: https://www.8koreanbbq.com/takeaway


6. Oven & Fried Chicken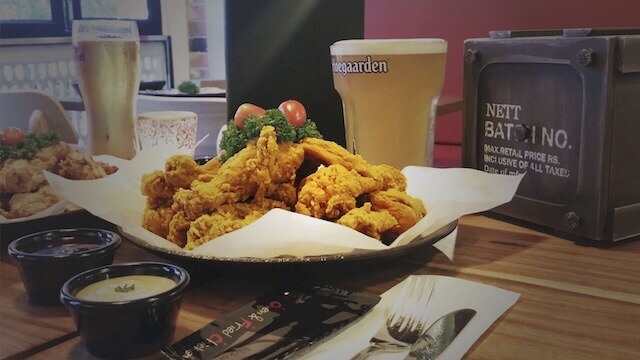 Born from the unity of two of Korea's most popular chicken restaurants in OKKUDAK and SSALDAK, Oven & Fried Chicken has since been established for over 6 years in Singapore. They pride themselves in serving the best quality chickens found in Southeast Asia and the world over while ensuring a tasty and healthy experience. From their featured bestsellers including Crunch Yang Nyeom, Top Shell Salad, Sauced Soy and much more, take your filling pick from Oven & Fried Chicken's menu for a mouthwatering Korean dining experience!


Delivery: Deliveroo


7. Chicken Up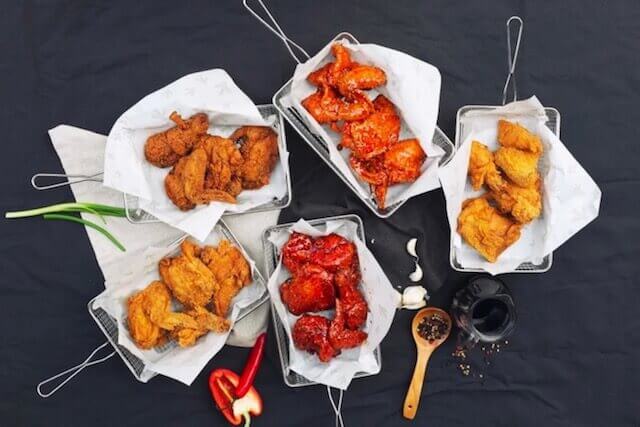 Founded back in 2010, Chicken Up continues to be one of the forefronts of Korean cuisine thanks to its flavourful contemporary approach. Having been branded as Singapore's #1 Korean Fried Chicken restaurant due to its world-class fried chicken creations, Chicken Up serves up a bite of your favourite flavours. Take your pick from their diverse menu choices, featuring stews, small bites, bar-chows and noodle selections, as well as desserts to update your social media posts with. With delivery right to your doorstep, now you can chomp down on your Chicken Up favourites today!


Delivery: GrabFood, foodpanda, Deliveroo


8. Ajumma's Korean Restaurant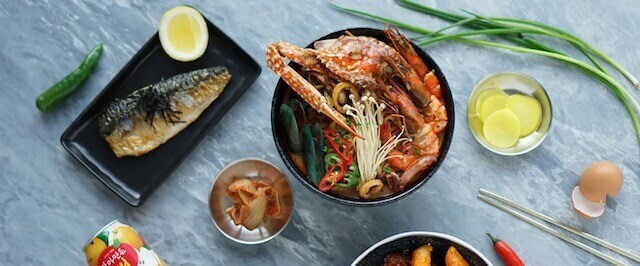 Your Korean food fix can't get any simpler than this! Thanks to Ajumma's Korean Restaurant, you'll be able to grab your very own food fix from noodles, rice, stews, and so much more! Their wide array of delicious dishes are their signature Beef Kalbi, Jjampong Stew, as well as Kimchi Fried Rice with Shrimp & Egg. Enjoy 10% off for your first-time order – and treat yourself with some of your Korean favourites!


Website: https://ajummas.oddle.me/en_SG


9. Seorae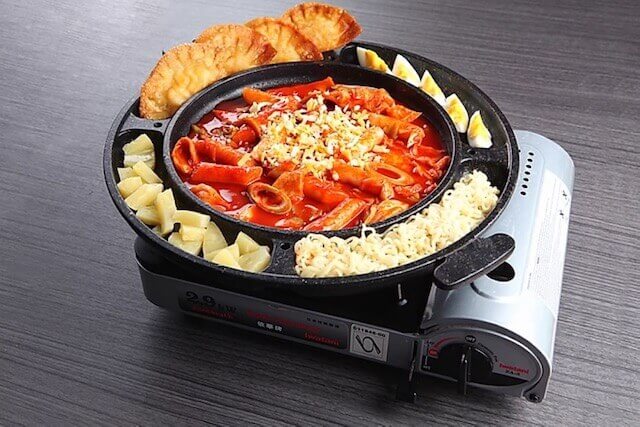 If you are seeking Korean Charcoal BBQ, then you can find your fix online at Seorae! As one of Singapore's first Korean restaurants, Seorae proved that their signature Korean Galmaegisal is no longer just fit for royalty, but a meal that everyone should have at least once. Thanks to their delicious blend of marinated Korean spices, which are grilled to perfection, the galmaegisal features similar characteristics to the wagyu beef. What are you waiting for? When you feast from Seorae, you get to feast like royalty.


Website: https://seorae.oddle.me/en_SG


10. Jun Korean BBQ & Beer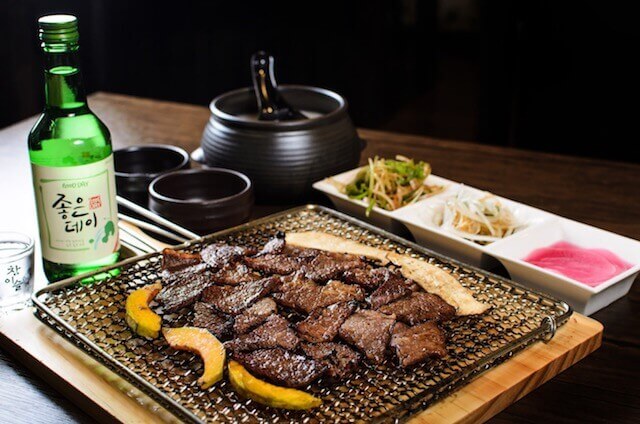 Spending time at home can be a soothing experience. Couple that with homely Korean cuisine and you could find lifted spirits while staying at home! Jun Korean BBQ & Beer is set to bring you a taste of homely Korean fare, one that replicates a chill-out setting. From their MSG-free menu, you'll find an abundance of rich flavours, vibrancy and natural colours displayed by fruits and vegetables. Make dining at home one that you'll genuinely savour with Jun Korean BBQ & Beer, with their signature barbequed meats, pancakes and kimchi soup.


Website: https://www.junbbq.sg/delivery-takeout



The challenging period during COVID-19 may bring some financial difficulties. At QuickLoan Ptd Ltd, we offer various loan services including business loans and foreigner loans to help you tide over this period and beyond. Call our hotline at +65 6223 1788 to speak to our friendly loan advisors.