It's time to make your weekend a dazzling one in Singapore! Featuring artworks to esteemed dramas, this weekend, indulge yourself in all things creative and soak in all that you can! Are you ready to venture into all things art and bold?
Disclaimer: Due to COVID-19, we recommend readers to check with the relevant organisers to ensure the event has not been deferred or postponed. Do take note of the safety measures implemented by the organisers.


Flowers Symphony – A Pastel Nagomi Art Workshop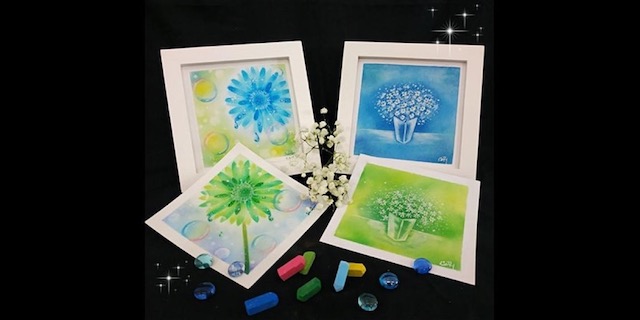 With Mother's Day fast approaching, why not take the time out to show your mom your very own flower art piece that is finger-painted! In this wonderful workshop at White Rabbit Hole, you'll learn the fundamentals of art together with Miss Hitomi Watanabe and Miss Takumi Tsuchida! Throughout the workshop, you'll be able to soak in the PNA blending techniques, as well as techniques to drive surprises in your own art pieces.
With all art materials provided, you'll not only be able to take home your very own art piece, but it'll be fit into a customised size-frame too! Come on down to the quiet and serene sanctuary that is the White Rabbit Hole Studio, with refreshments and pastries for all, as you let your creative heart run free!


Date & Time: 1 May 2020, 1PM – 5PM
Location: White Rabbit Hole, Upper Cross Street, Singapore 050533


Rasputin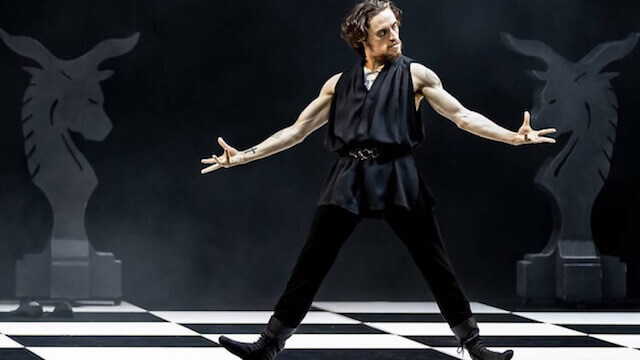 If you have yet to know about one of the most enigmatic figures in Russian history, known as Rasputin, you won't want to miss this chance! With ballet superstar Sergei Polunin in the titular role as the mystic Grigori Rasputin, you'll be able to watch the famed story with a new experience. The star of the show, Sergei Polunin, is one of the world's esteemed youth prodigy of ballet dancers, appearing in the film Murder on the Orient Express, as well as the music video for Take Me to Church. Now, you get to witness him explore Rasputin's psychology and moral ambivalence, and the dance drama that is a must-see!


Date & Time: 2 May – 3 May 2020, 2PM & 8PM
Location: Sands Theatre, Marina Bay Sands, Singapore 018956


Yang Gallery and The American club presents: 'Art & Lifestyle' exhibition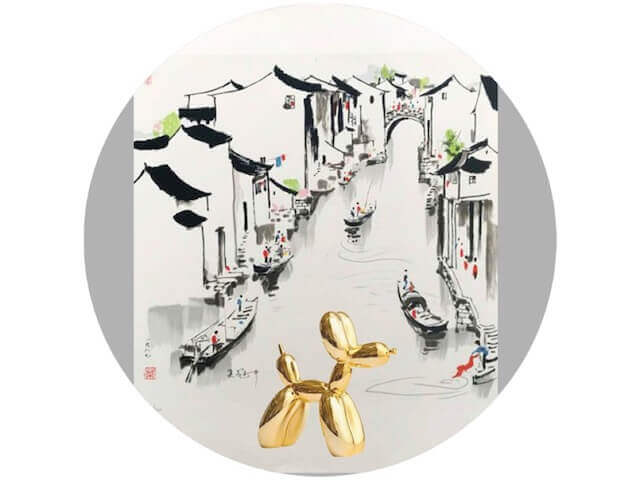 Celebrating the coming together of acclaimed contemporary artists, Yang Gallery is the place you ought to be if you're looking to get caught up in the latest Arts & Lifestyle exhibition. Introducing and featuring Wu Guanzhong, one of the founding individuals of modern Chinese painting, Wu's works are a clumination of both the Eastern and Western influences together. In addition, you'll be able to find works by local duo Ripple Root, with sculptures and merchandise from Yayoi Kusama, Jeff Koons, and Chen Wenling. From this weekend to Monday, clear some space for your schedule as you dive into the art pieces of simpler times.


Date & Time: 2 March – 4 May 2020, 10AM – 7PM
Location: Yang Gallery Singapore, The Shopping Gallery Hilton, #01-11, 581 Orchard Road, Singapore 238883


'the earth and her skin' by Priyageetha Dia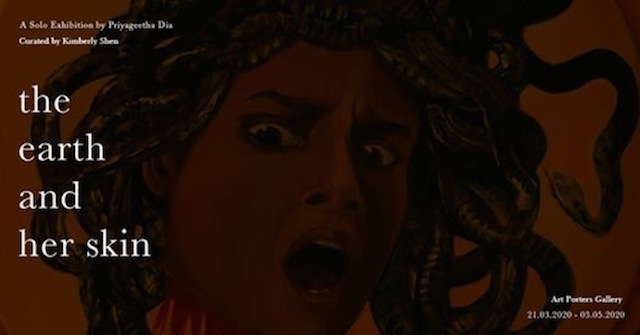 Featuring a personal anthology from Priyageetha Dia, where mysticism and grotesque evolves through a ritual to unearth the abounding brownness. Curated and by Kimberly Shen with works that have been created in two months prior, are all derivitive of visceral and raw power. Among the pieces include a portrait of Muedosa, that displays the brown anger through objects, symbols and art. 'the earth and her skin' proudly embodies the brown body, by bridging the identity of racial perception fiercely towards grotuesque natures, desire and more. Make this extraordinary trip to the Art Porters Gallery worth it, as you go deeper and be surprised at what you just might find.


Date & Time: 21 March – 4 May 2020, 10:30AM – 7PM
Location: Art Porters Gallery, 64 Spottiswoode Park Road, Singapore 088652


Stories That Matter: Shroud

Located at the Objectifs Courtyard, Stories That Matter: Shroud opens up on Hasan Elahi's life after an erroneous tip had been called into law enforcement authorities almost 20 years ago. After months of interrogation until he was finally free of suspicious, Elahi decided to create Tracking Transcience, where he displays his lifestyle and how he lived under constant surveillance. Head on down and explore Hasan Elahi's work, tackling citizenship, transport, surveillance, migration and more, with featured works across Sundance Film Festival, Venice Biennale and more. Take the time out and explore Hasan's works and how all of it is more integral to our daily lives than ever.


Need a personal loan or a business loan in Singapore to supplement your enterprise? Drop by and speak to our friendly loan advisors at QuickLoan Pte Ltd. We are located centrally at Tanjong Pagar. Call us at 6223 1788 or apply online at www.quickloan.com.sg today!