Have a go at these fun-filled activities that will run throughout the weekends! That said, remember to always maintain good personal hygiene – wash your hands! – and keep tabs on the events. Be safe and have fun!


Textures: A Weekend with Words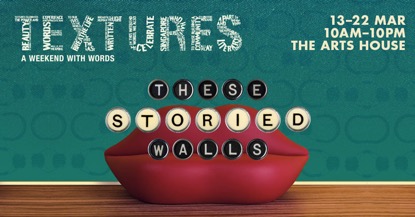 On its third edition now, Textures is an annual literary arts festival that celebrates Singaporean literature and the lit community. This year, it is held as part of #BuySingLitand takes on the theme of 'These Storied Walls'. It draws inspiration from The Arts House's multi-faceted identity from a Scotsman's estate, to becoming Singapore's first parliament, and to being our literary arts centre today. Get ready to tickle your senses with an array of interactive exhibitions, including multimedia installations and enthralling performances, as you join the shared adventure of immersing in the narratives of local authors.


Date & Time: Until 22 March 2020, Various timings
Location: The Arts House, 1 Old Parliament Lane, Singapore 179429


March of The Mods Singapore 2020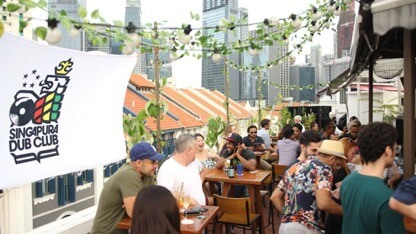 If you wish to spend your Sunday chilling with good vibes and a drink in your hand, you found the place! With notable guest selectors from across the globe, such as Freddy Rocksteady and Qifmoon, your night is set. Connect and party your night away to reggae beats as you watch the beautiful sunset.


Date & Time: 21 March 2020, 5PM – 1AM
Location: The Vibez Bar, 259A Outram Road Singapore 169056


Singapo人: Discovering Chinese Singaporean Culture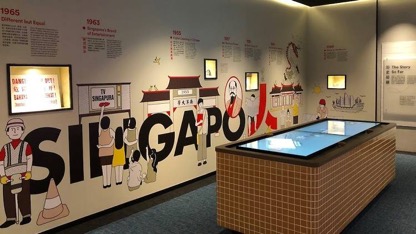 Since independence, the Singapore identity has morphed and transformed into one that is more Western-centric. As we try to proceed with the necessary changes, there are efforts made to hold on to the identity of the past.
What constitutes a Chinese Singaporean? The Singapore Chinese Cultural Centre (SCCC) has set up a permanent exhibition that hopes to answer that very question. The Singapo人: Discovering Chinese Singaporean Culture exhibition features 5 interactive zones that highlight elements and qualities that define the Chinese Singaporean identity. These zones dive into aspects such as traditions to modern popular culture. You can also take part in quizzes and play games, but only if you have the personalised RFID wristband. With these wristbands, you can even walk away with a customised report card.


Date & Time: Until 31 December 2020, 10AM – 8PM
Location: Singapore Chinese Cultural Centre (SCCC), 1 Straits Boulevard, Singapore 018906


Chatuchak Night Market Singapore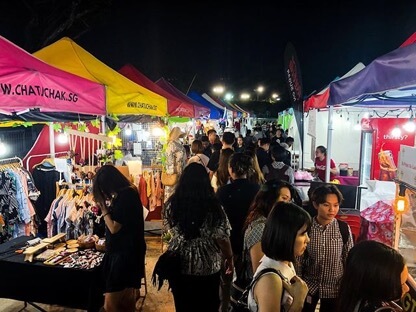 The famous annual night market is finally here! Instead of having to travel far, The Chatuchak Night Market Singapore will bring all the things you love about the Bangkok market over to you! The market will feature all the interesting wares – from handicrafts to home décor pieces – and good food! Join the queue at over 200 stalls and catch it fast since these vendors will rotate every week. You may need to revisit the market every single week to experience something different.


Date & Time: Until 2 May 2020, 4:30PM – 10:30PM
Location: The Grandstand, 200 Turf Club Road Singapore 287994


2219: Futures Imagined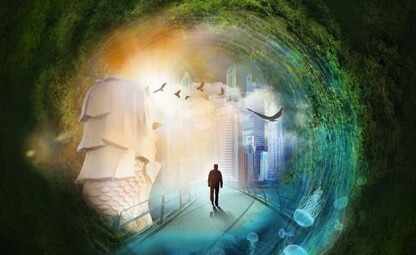 Take a sneak peek into what the future might hold in 2219: Futures Imagined exhibition held at the Art Science Museum! This immersive exhibition expounds on speculative narratives and visuals of the future. That said, they are neither utopian or dystopian in nature, which is a breath of fresh air from all the clichés. Instead, the exhibition dives into a world where climate change has taken root and its effects are now irreversible.


Date & Time: Until 5 April 2020, 10AM – 7PM
Location: Art Science Museum, Marina Bay Sands, 10 Bayfront Avenue Singapore 018956


Are you in need of fast cash to supplement your upcoming plans over in the weekends or your lifestyle choices? Pop by our office at Tanjong Pagar or give us a call at +65 6223 1788 to discuss with our friendly staff. At QuickLoan Pte Ltd, our instant cash loans are bound to help you in any financial difficulties!