It's the weekend again! And this time, we've got activities for the whole family. From unpacking the Disney animated world, to stepping foot into the tales of the nation's past, make your weekends an educational joyride around Singapore!


Disney: Magic of Animation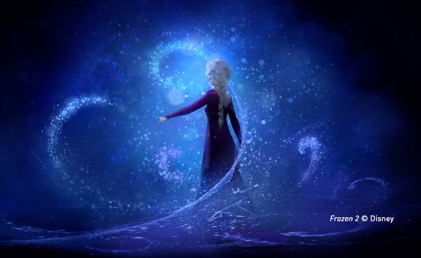 It's not every day you get to meet the wonders behind the animation of some of your beloved animated characters. For the first time in Southeast Asia, you get to head behind-the-scenes and pull back the curtains on 90 years of Disney animation! Not only will you get to experience exhibition features, embrace the world of technology and art by talented production teams and artists, but you'll get to experience your favourite Disney movies in a whole new way! Take the opportunity to bring your little ones and experience Disney's animated world with hands-on educational activities, projections and alluring displays!


Date & Time: Until 29 March 2020, 10AM – 7PM
Location: 6 Bayfront Ave, Singapore 018974


Vanite World 2020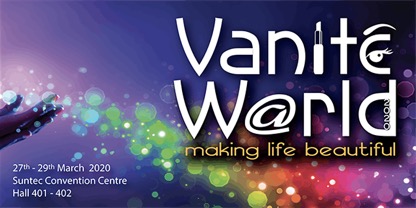 Calling all beauty enthusiasts and makeup lovers, head down to Singapore's largest indoor beauty festival. This 3-day festival is specially curated for the beauty-obsessed with plenty of all things beauty, cosmetic, lifestyle and wellness in store. Expect exclusive products launches, experiential retail experiences and captivating playgrounds that you won't want to miss for those Instagram-worthy shots! Participate in the talks and workshops to learn a thing or two, and bring your girlfriends over to the makeover stations for some afternoon glam.


Date & Time: 27 – 29 March 2020 | 10AM – 8PM
Location: Suntec Singapore Convention & Exhibition Centre, 1 Raffles Boulevard, Hall 401- 402, Singapore 039593


An Old New World: From the East Indies to the Founding of Singapore, 1600s – 1819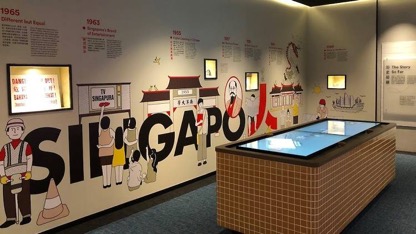 Continuing to inspire tales of stories from Singapore's past, the National Museum of Singapore seeks showcases the exhibition of An Old New World. Taking a look at Singapore's history from the 1600s up until 1819, the exhibition touches upon Singapore's humble beginnings into the introduction of the world of trade. With over 220 artefacts for you to look into, An Old New World allows you to go on an enriching voyage to see Singapore unlike before!


Date & Time: Until 29 March 2020, 10AM – 7PM
Location: 93 Stamford Road, Singapore 178897


Phantoms and Aliens by Loredana Pazzini Pracciani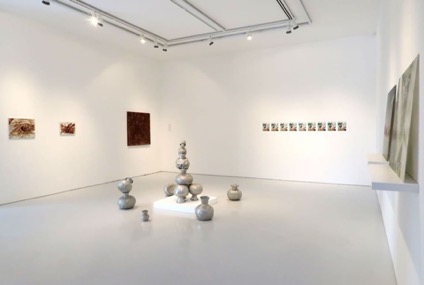 For an installation unlike any other, Phantoms and Aliens stands out. It seeks to explore the subtler dimension of invisibility. Phantoms and Aliens speak intimately about the social invisibility that has alienated, divided and discriminated many of us. From a mix of paintings, photography, video installations and more, Phantoms and Aliens places overarching focus towards the invisible others of society: the people living on margins. Discover the works of the individuals that are just like any of us.


Date & Time: Until 28 March 2020, 11AM – 7PM
Location: Blk 47 Malan Road, #01-26 Gillman Barracks, Singapore 109444


In Full Bloom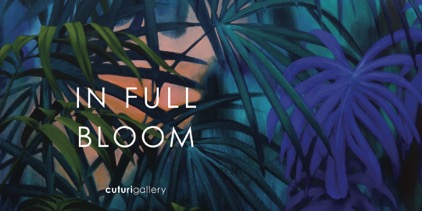 Cuturi Gallery is set to present their first group exhibition of the year with: In Full Bloom! Make your way down to 9 Scotts Rd and indulge yourself contemporary art that seeks to boast and honour the figure of the flower in the immense history of art. You'll find plenty of new debuts from contemporary artists, making this a special first-look for new artists! Among the 13 contemporary artists, 3 of which are part of Cuturi Gallery's c/discoveries program. With free admission, In Full Bloom gives you the opportunity to see first-hand the importance of flower figure in art!


Date & Time: Until 29 March 2020, 11AM – 7PM
Location: Cuturi Gallery, 9 Scotts Rd, #02-16, Floor Pacific Plaza, Singapore 228210


With so many amazing activities to dive into, we can help you out with your financial needs! If you're seeking payday loan Singapore, you can always drop by our office at Tanjong Pagar, or give us a ring at +65 6223 1788. We are a licensed moneylender and will be happy to help you in securing best personal loan in Singapore and aid your financial difficulties.