Things might be looking gloomy due to the COVID-19 situation, but there are still events going on in this fine city. Stay healthy, practise good personal hygiene and head out this weekend! 8 March is also International Women's Day, so keep a lookout for special IWD events to celebrate girl power with your girlfriends!


Yong Siak Street Party: 2 Lit 2 Miss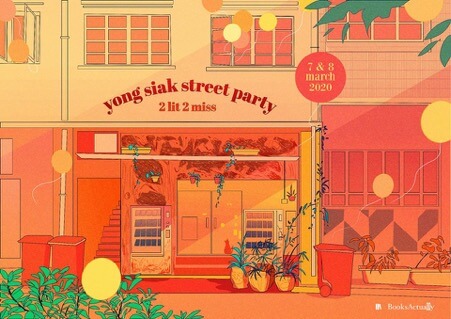 Presented by BooksActually, Singlit celebrates the flourishing literary scene in Singapore over at Yong Siak Street. Happening on 7 and 8 March 2020, discover an exciting line-up of programmes featuring book launches, discussions, performances and much more. Hear classic Singaporean poems and explore genre-bending stories, all of which are bound to stoke up your interest. Registration and admission are free for all programmes!


Date & Time: 7 – 8 March 2020, 9 AM – 6 PM
Location: BooksActually, 9 Yong Siak Street, Singapore 168645


Life in Pop by Auguste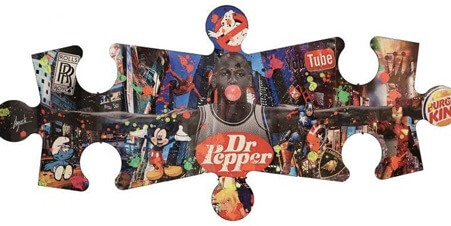 Titled Life in Pop, this will be the first solo exhibition for French artist, Auguste, in Singapore. The enigmatic artist has a unique urban angle, fusing past and present pop culture references in his Street Art-inspired works. His edgy and vibrant works revolve around a central theme of pop culture icons, conflating cartoon characters, celebrities and other iconic commercial logos to produce a striking social commentary. Auguste's art pieces are well-beloved by collectors for their unique subjects and form, including notable Hollywood celebrities such as Jennifer Lawrence and Leonardo Dicaprio. Event admission is free.


Date & Time: 4 March – 11 March, 11 AM – 9 PM
Location: Ode To Art, 252 North Bridge Road #01-36E, Singapore 179103


Burnt Ends Cellars: Pallet Party #29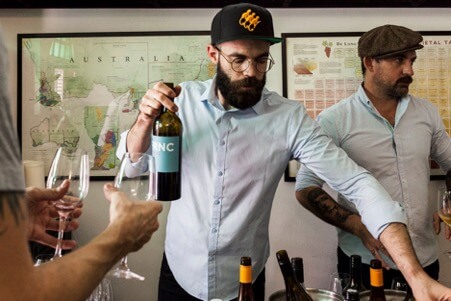 What's a weekend without some booze? Swing by the Rogue Trader on 8 March for Burnt Ends Cellars' first pallet party of 2020. This will be a great opportunity for you to taste some of the best new wines from Australia and stock up your fridge! As 8 March also coincides with International Women's Day, they are extending a complimentary Burnt Ends Cellars tote bag as a token of appreciation to every woman who purchases $50 or more on wines (usual promotion is only for purchases above $100). There will also be a tasty snack menu featuring modern Indian barbecue flavours from Meatsmith Little India's Slayers to pair with the wines perfectly.


Date and time: 8 March, 1 – 5 PM
Location: Rogue Trader, 21 Campbell Lane Level 2, Singapore 209894


Is Capitalism Sustainable? Exploring Inequality and Environmentalism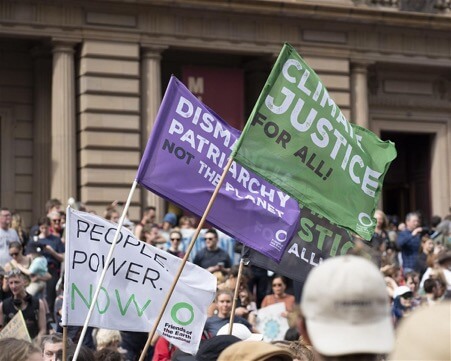 With the aim to promote economic literacy in Singapore, the Adam Smith Centre is bringing this free talk to the public with discussions on economic inequality and climate change. Global environmental problems are a current hot topic, and many millennials around the world have taken to the streets to press for social reform and climate action. There is growing criticism on a capitalist society for a range of injustices, including the increasing carbon footprints from big corporations and fossil fuel interests. Hear from the holistic perspective of philosophy, politics and economics (PPE) to broaden your mindset.


Date & Time: 7 March, 3:15 PM – 6:30 PM
Location: ACC EduHub, 51 Cuppage Road #03-03, Singapore 229469


You Go, Girl | International Women's Day x Bottomless Brunch

Head out for brunch with your gal pals this International Women's Day at Italian restaurant, Monti. Take a sip on creative concoctions prepared by two special female guest bartenders, Head Bartender Christyne Lee of Tess Bar & Kitchen, and Chief Mixologist Macarena Rotger of The Other Roof. This bottomless liquid gold brunch also features Monti's Colapranzo brunch menu to whet your appetite. Enjoy tropical beats from the rotating DJs on deck while you pamper yourself with a quick complimentary manicure session by The Nail Social. 50% of event proceeds will go to AWARE Singapore, the leading gender equality advocacy group in Singapore. Ticket prices are $34++ pp for kids and $68++ pp for adults (All-you-can-eat Brunch only) and $150++ pp (Bottomless Liquid gold & All-you-can-eat).


Date & Time: 8 March, 11 AM – 3 PM
Location: MONTI, 82 Collyer Quay, The Fullerton Pavilion, Singapore 049327


International Women's Day Music & Market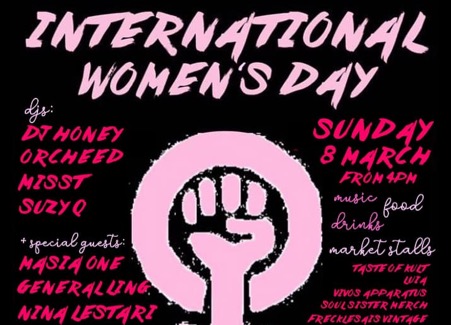 Looking for more IWD celebrations? Celebrate female empowerment with a kult of female-owned businesses, makers, creators and live entertainment brought to you by a line-up of female DJs, including DJ Joney, Suzy Q, MissT and Orcheed. Look out for special live performances by Nina Lestari, Masia One and General Ling. Show some love and support to female-owned businesses such as Vivos Apparatus, Frecklesais Vintage and Iuia while you snack on vegan treats provided by Taste Of Kult by Hana. Join in for an afternoon of ladies celebrating ladies – you can also bring your small loved ones along to this kid and pet-friendly event!


Date & Time: 8 March, 4 PM – 10 PM
Location: Kult Yard, 195 Pearl's Hill Terrace #01-54, Singapore 168976


Curator Tour on International Women's Day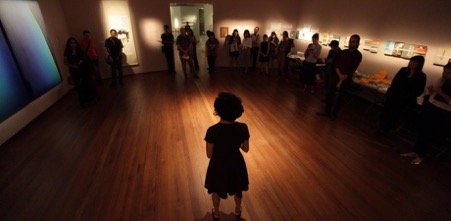 If spending quiet time at the museum is more your thing, head to the Singapore Art Museum to join Senior Curator, Joyce Toh as she sheds light on the inspiring female artists of the Singapore Biennale. Get your dose of art and receive a complimentary treat worth $19.20 for a little afternoon snack from the Courtyard Cafe at National Gallery Singapore.


Date & Time: 8 March, 2 PM – 3 PM
Location: National Gallery Singapore


Need to access fast cash to fund your lifestyle and upcoming plans? Talk to our friendly staff today at QuickLoan Pte Ltd for fast approval loans to ease your financial worries. Call us at +65 6223 1788 or walk into our office at Tanjong Pagar!