Business Loan
Overcome Challenges and Take Your Business to New Heights
What

is a Business Loan?

A business loan is a financial option that you can take to get your business through difficult times, seize new opportunities or enhance cash flow. Uses for a business loan can include paying operational expenses, purchasing new equipment or simply funds to give your business increased working capital.

Should your business loan from a bank be insufficient, you can still approach a licensed money lender like us for additional financial support through a business loan.
What

Can a Business Loan be Used for?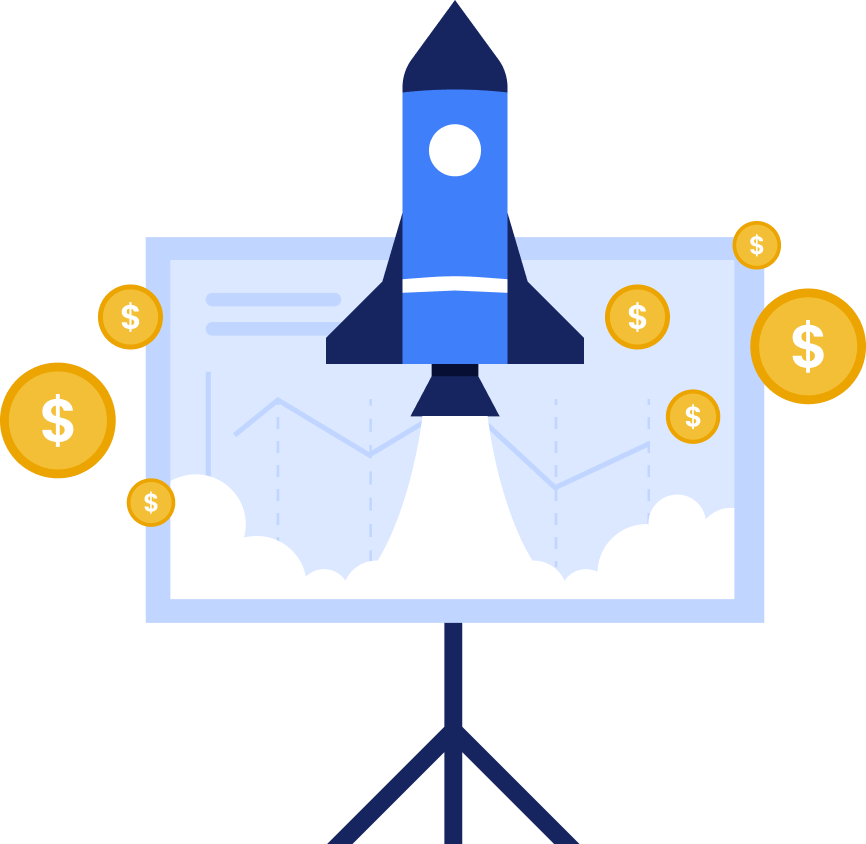 Here are the different ways that a business loan can come in handy for your business:
Finance day-to-day expenses such as rent and payroll
Purchase property and equipment
Upgrade to bigger premises
Hire additional staff
Create new products or services
Take advantage of business opportunities
Why
Take a Business Loan With Us?

Fast, Simple and Personalised Process
Taking a business loan with us only takes 1-2 working days. Unlike at banks, we have a streamlined and fuss-free application process that allows you to get the business funds you need quickly and with as little hassle as possible.

All your information will be kept 100% confidential, and you'll be assigned a dedicated loan officer who will be happy to support you through the entire business loan process with us.

Flexible Plans Based on Your Needs
As the best licensed moneylender in Singapore, we offer flexible repayment plans to accommodate the unique needs and circumstances of your business. Coupled with our low interest rates, you can enjoy peace of mind and focus on putting your business loan to the best use possible.
Minimum Criteria
Here are the requirements for taking a business loan with us:
Minimum 1 year of operations
Business is incorporated in Singapore
Applicant must be the managing director
Here what we'll need for when you apply for a business loan with us:

Singpass

All corporate bank account statements for the past 6 months

Director's NRIC and passport copies

Director's CBS report

Company's latest financial statement

Other required documents where necessary
3 Easy Steps
to Applying for a Loan
Free Consultation and Signing of Agreement
Consult with us at our office, present required documents and sign the loan contract
Get your cash on the spot!
Next Steps

You Can Take

Considering taking a loan with us?
Here are some recommended next steps.