Medical Bills Loan
Helping You Put Health First
What

is a Medical Bills Loan?

In life, medical emergencies and unforeseen medical expenses can all catch us unaware. In times like these, you may find ourselves unprepared even if you've done your best to be financially ready. After all, medical expenses in Singapore don't come cheap.

Thankfully, you still have the option of taking a medical bills loan. A medical bills loan is a loan you can take to fund medical costs, which can include emergency medical expenses or medical bills not covered by insurance.
What
Can You Use A Medical Bills Loan For?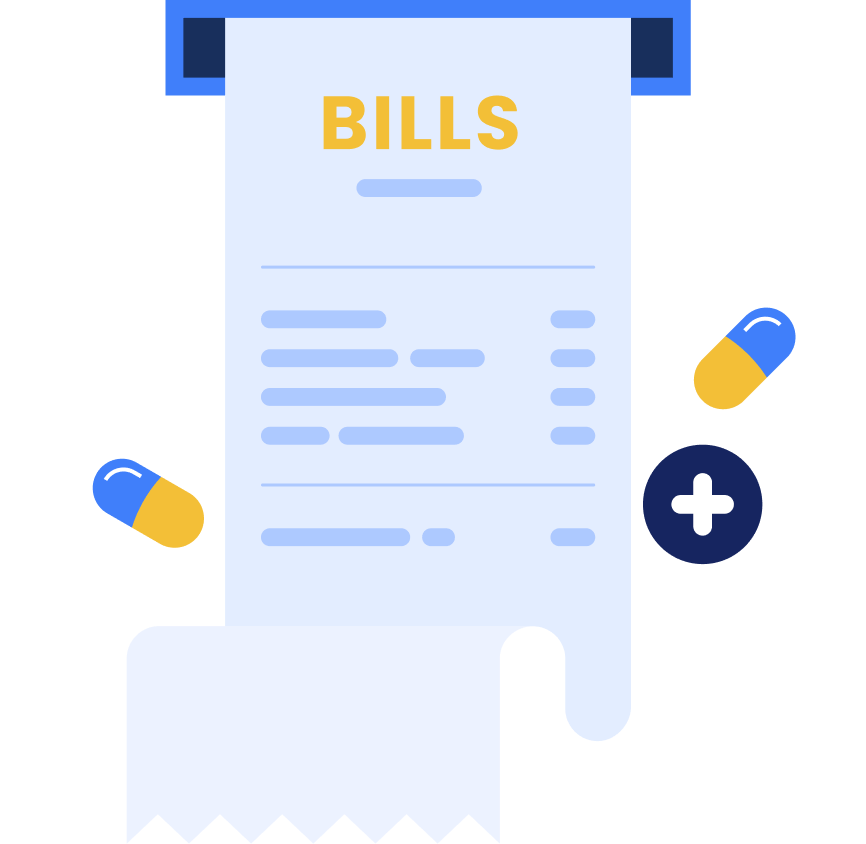 Here's what a medical bills loan from a licensed money lender in Singapore can help finance:
Ambulance fees
Emergency surgery
Surgical and non-surgical procedures
Medical consultation
Hospital stays
Medicine
Medical tests
Follow-up visits
Medical expenses for elderly parents
Why
Take a Medical Bills Loan With Us?

Get Cash Quickly
When it comes to addressing medical issues, speed is of essence. As the best licensed moneylender in Singapore, getting your cash from us takes only 30 minutes. Simply go through our three-step process: Apply, free consultation and agreement signing, then receive your cash on the spot.

Personalised Experience
Having to deal with health and financial issues can be stressful. With Quick Loan, you'll get a dedicated loan officer who'll always be ready to support all your loan-related needs and concerns.

Flexible and Affordable
Making your loan repayments shouldn't have to be difficult. As the best licensed money lender in Singapore, you can look forward to flexible low installment plans tailored based on your salary, circumstances and needs.
Minimum Criteria
These are the requirements for taking a medical bills loan with us:

Minimum age:
18 years old
Minimum salary:
$1,800 for Singaporeans/PRs and foreigners
Singaporeans or PRs need to present the following:

NRIC

Singpass

If renting, provide both:
Your tenancy agreement
Proof of address such as your phone bill or utility bill

Payslips for the last three months, if available

Bank Token
Foreigners need to present the following:

S Pass / Employment Pass / Work Permit with a minimum 6-month validity

Passport

Residence information in the form of both:
Phone bill or utility bill
Tenancy agreement

Payslips for the last three months, if available

Bank Token

Employment contract

Staff card
3 Easy Steps
to Applying for a Loan
Free Consultation and Signing of Agreement
Consult with us at our office, present required documents and sign the loan contract
Get your cash on the spot!
Next Steps

You Can Take

Considering taking a loan with us?
Here are some recommended next steps.