Wedding Loan
Realise Your Dream Wedding Today
What

is a Wedding Loan?

Weddings in Singapore tend to be expensive affairs. After all, there are various high-cost items involved such as the wedding banquet, photography and videography, wedding dresses and other miscellaneous costs. On average, a wedding in Singapore can cost between $30,000 to $50,000 today.

Thankfully, a wedding loan can help provide the financial support you need, while breaking your wedding expenses into convenient and affordable installments. What's more, should your loan from a bank be insufficient, you can always approach a licensed money lender like us to help supplement your wedding budget.
What

Can You Use A
Wedding Loan For?

Thinking of taking a wedding loan from a licensed moneylender in Singapore?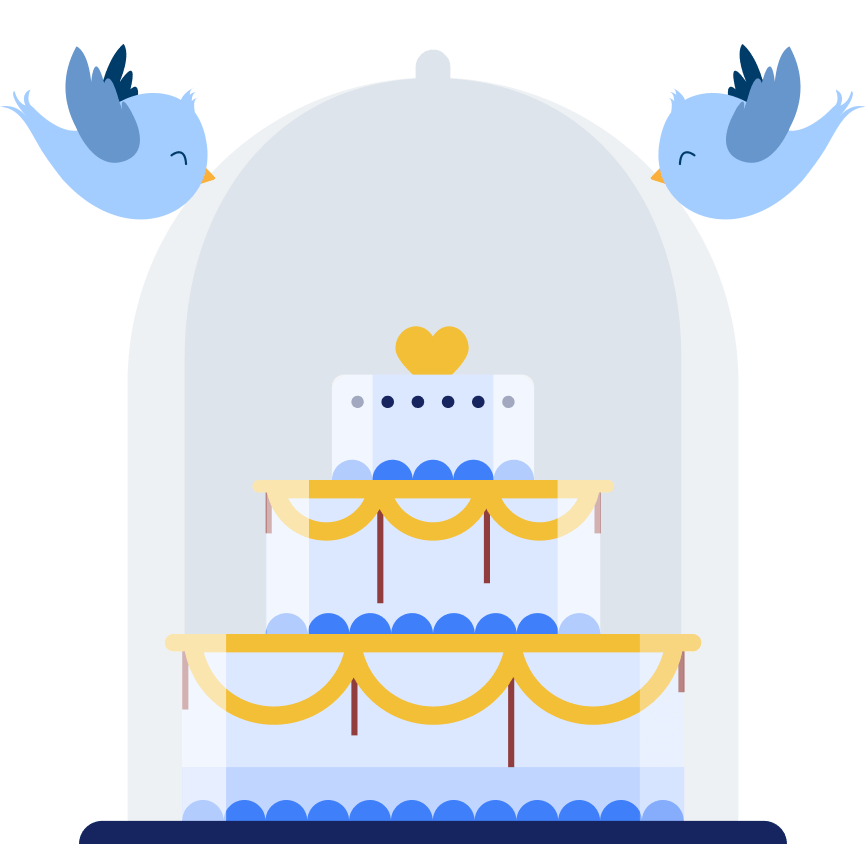 Here's what you can use the loan for:
Wedding banquet
Wedding entertainment
Wedding rings
Photography and videography
Wedding gown, make-up and hair styling
Honeymoon
Wedding dowry and gifts
Other miscellaneous expenses
Why
Take a Wedding Loan With Us?
Fuss-Free and Affordable
We're a licensed money lender in Singapore that believes in keeping things simple for you. Taking a wedding loan from us requires only three easy steps: Apply, free consultation and agreement signing, then receive your cash!

In addition, we understand that getting married can be a large drain on your bank account. That's why we offer low interest rates to keep your finances manageable as you settle down.

Flexible and Personalised
As the best licensed moneylender in Singapore, you can look forward to flexible plans tailored based on your salary, circumstances and needs for better repayment ease.

What's more, you'll be assigned to a dedicated loan officer who'll support you through the entire loan process with us.
How Much Can You Borrow?
You can borrow up to six times your monthly income.
Minimum Criteria
These are the requirements for taking a wedding loan with us:

Minimum age:
18 years old
Minimum salary:
$1,800 for Singaporeans/PRs and foreigners
Singaporeans or PRs need to present the following:

NRIC

Singpass

If renting, provide both:
Your tenancy agreement
Proof of address such as your phone bill or utility bill

Payslips for the last three months, if available

Bank Token
Foreigners need to present the following:

S Pass / Employment Pass / Work Permit with a minimum 6-month validity

Passport

Residence information in the form of both:
Phone bill or utility bill
Tenancy agreement

Payslips for the last three months, if available

Bank Token

Employment contract

Staff card
3 Easy Steps
to Applying for a Loan
Free Consultation and Signing of Agreement
Consult with us at our office, present required documents and sign the loan contract
Get your cash on the spot!
Next Steps

You Can Take

Considering taking a loan with us?
Here are some recommended next steps.